Serbia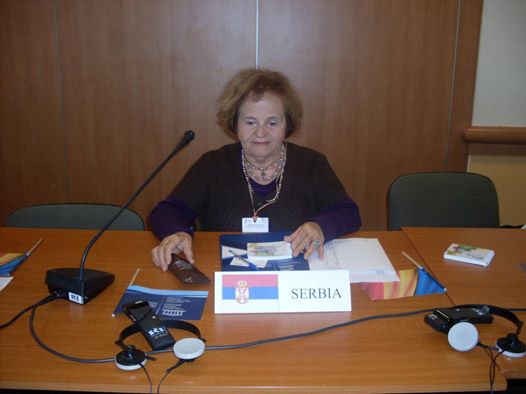 The President
Milica Dromnjakovic
FEDERATION DES CLUBS UNESCO DE SERBIE - UNESCO CLUB BELGRADE – MEMBRE DE LA FEACU ET DE LA FMACU

Address: 41 Rue Lomina, 11000 Beograd, R SERBIE
Telephone: +381 11 361 02 54
Fax: +381 11 361 04 17
E-email address: unclsr@sezampro.rs
President: Milica Dromnjakovic
Number of clubs, centres and associations in your national organisation: 44
Birthday of the organization: 2004
The main program of the organization:
Diffusion des principes énoncés dans les documents de l'Unesco- Préambule et Acte constitutionnel de l'Unesco, Déclaration universelle des droits de l'homme
Protection de l'environnement et de Patrimoine culturel.
Organisation des conférences, des rencontres des jeunes, des ateliers, des camps d'été, et d'autres manifestations culturelles et éducatives
Organisation des voyages d'étude et des échanges pour mieux connaître d'autres cultures
Coopération avec les Clubs Unesco dans le monde.
Rassemblement des Clubs Unesco dans la région.